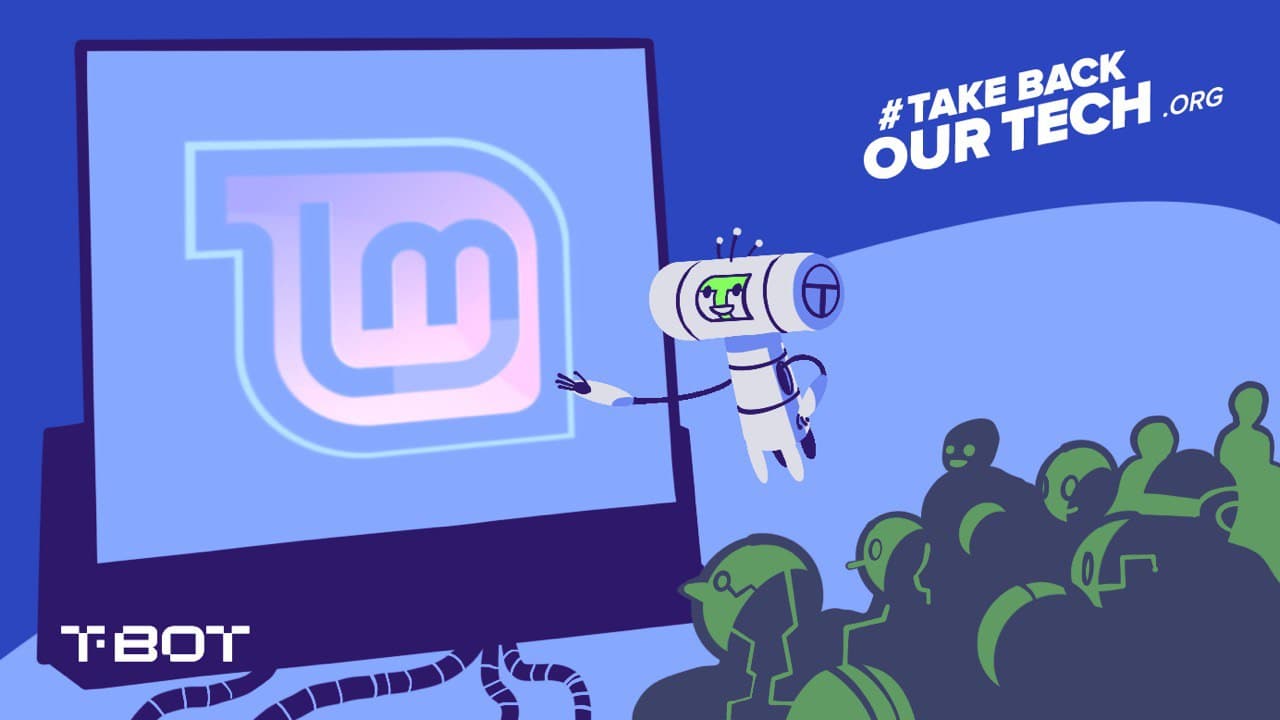 Linux Mint Feature Tour 20.1 (Cinnamon)
I hadn't used Linux Mint before this series, but I'm impressed by the experience. Easy to use and understand, a clean interface, and just the right level of customization.
Introduction
Linux Mint is one of the longest running Ubuntu based distributions, as well as one of the most popular. It comes with three different desktop environments that provide similar look and feel to Windows, and it provides several helpful tools & utilities that make managing the OS easy for newbies.
Highlights
Easy to use and understand, provides an onboarding with links to resources & documentation
Create shortcuts to web applications
Highly stable with excellent driver support and easy way to manage drivers (driver manager)
Flatpak support out of the box, can easily install Flatpaks from the terminal
Software Manager provides access to thousands of awesome programs/packages
Cinnamon desktop environment provides nice-to-have features such as desktop widget (desklets), effects, and customization for every component. The Cinnamon Spices addons repository has hundreds of addons from third party developers.  
Beginners FAQ
Note that you can watch the video walkthrough as well!  
How to launch the app store?
Click the Linux Mint Menu (bottom right), and then click on the Software Manager on the left-hand pane (Green Square with 9 dots), or search for the Software Manager.
How to install applications?
Click on apps in the Software Manager, or follow the installing programs guide.
How to change default applications?
Press (super/meta/windows) key and search for the Preferred Applications App. You can change the preferred programs for many file types!
How to pin applications to the panel?
Right click an application from within the menu and click 'Add To Panel'. You can also launch a panel and right click it on the taskbar to pin it.
How to make shortcuts to folders?
Within the File Manager, you can drag folders over to the left hand locations pane and drop it in the list of folders
How to update your software?
Search for and run 'Update Manager' and launch the prgoram. Check for updates and the install them.
Privacy & Security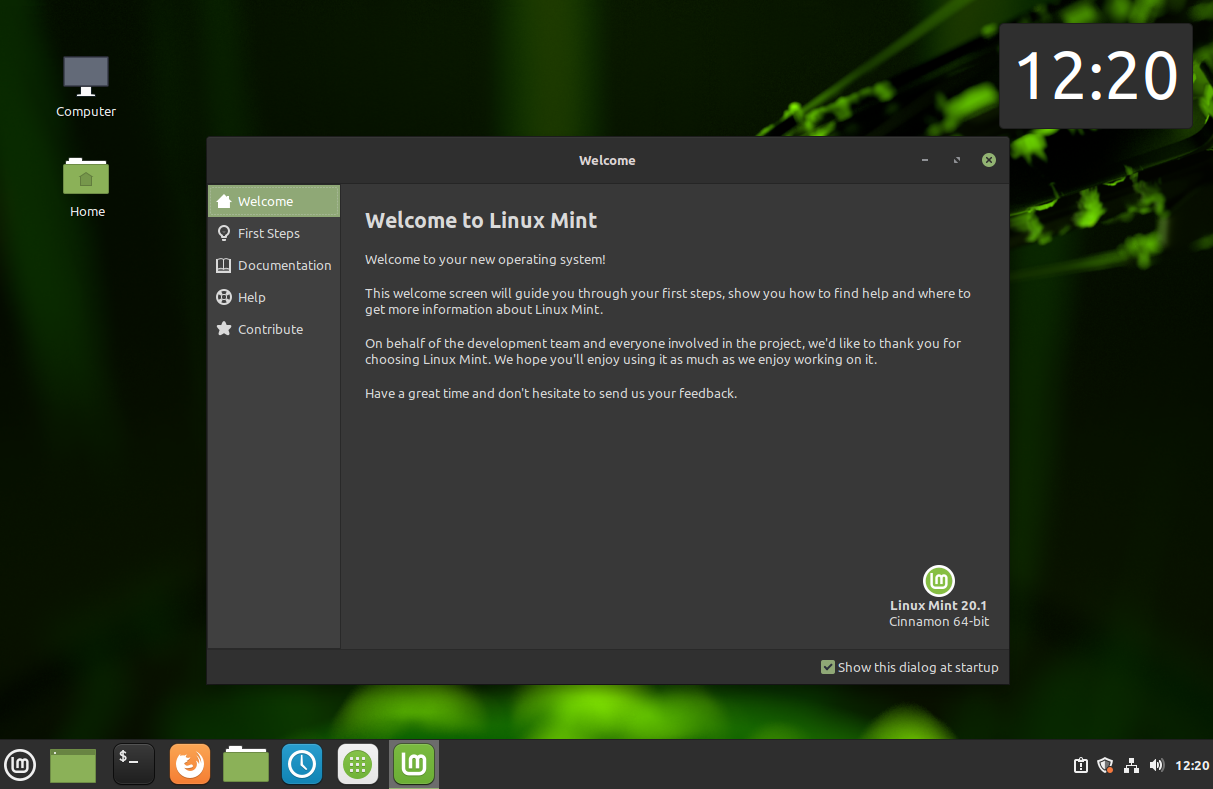 Features
Application Suite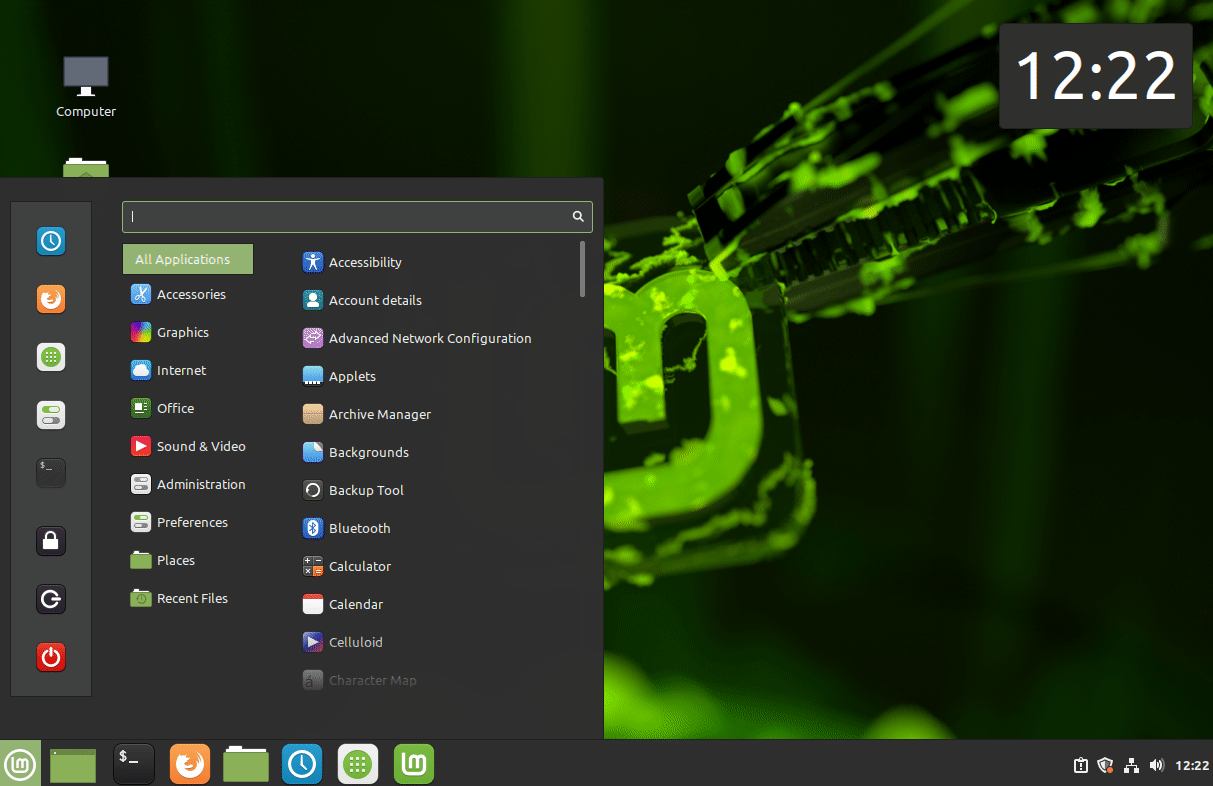 We were impressed by the number of useful tools, utilities, and programs that came along with Linux Mint. These included a driver manager, codec manager (for different media formats), a music player, a video player, live IPTV, mail clients, and screen color-temperature adjustment (RedShift). You will have many of the things you need right out of the box.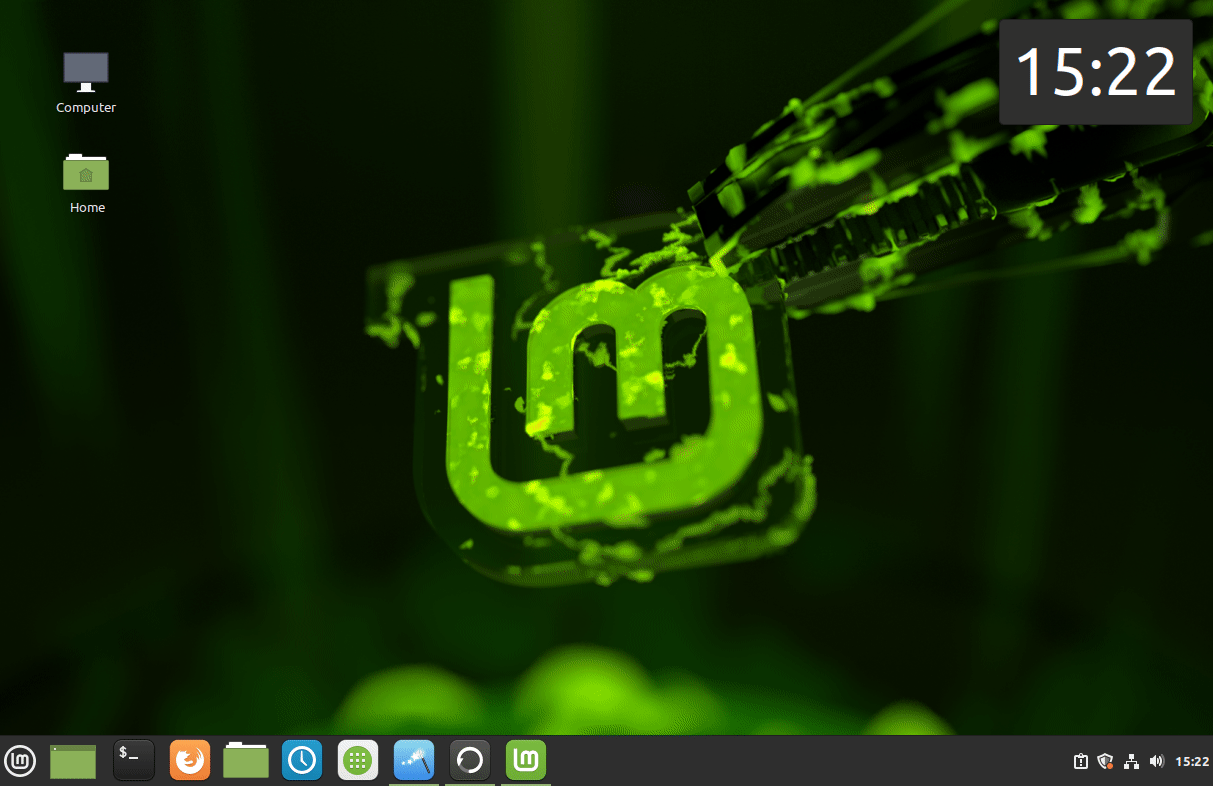 Software Manager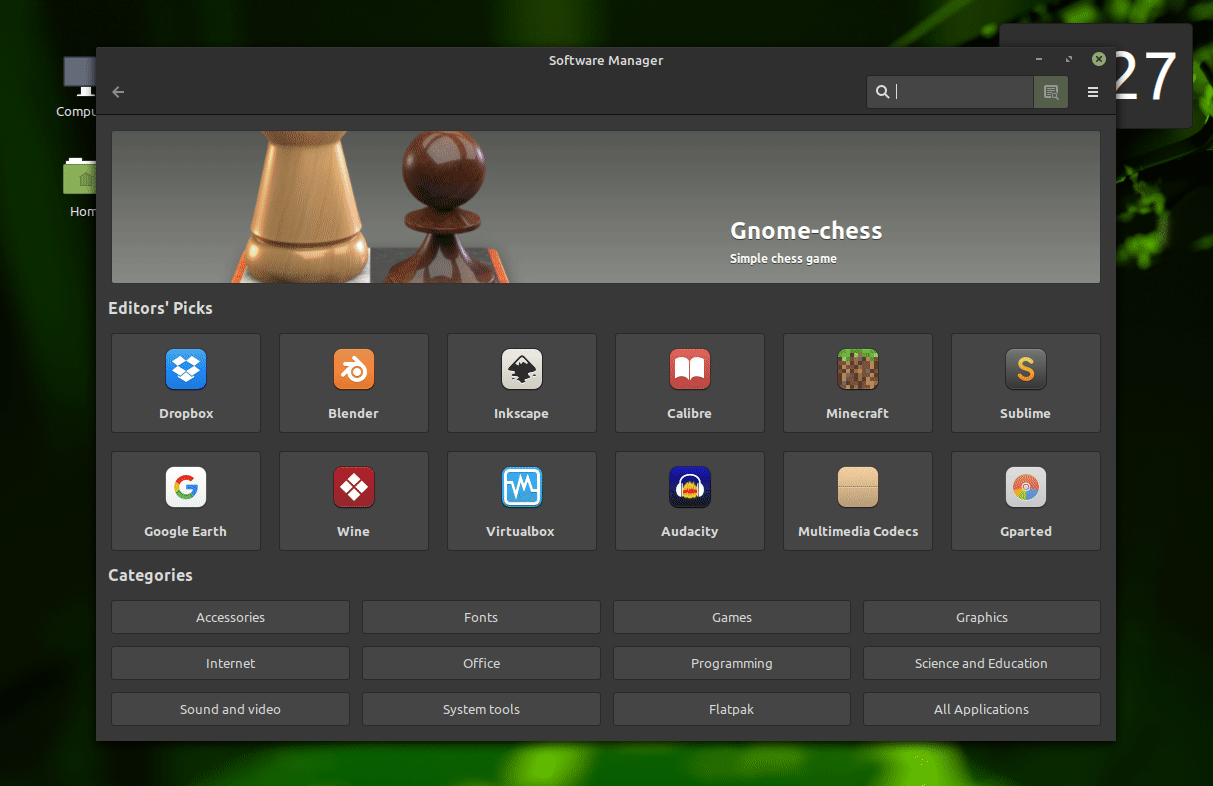 Although the app store does not come integrated with Flatpaks like Pop!_OS and KDE Neon, it still allows you to install Debian packages from the Ubuntu repository. You'll find everything you need at a click of a button.
Web Apps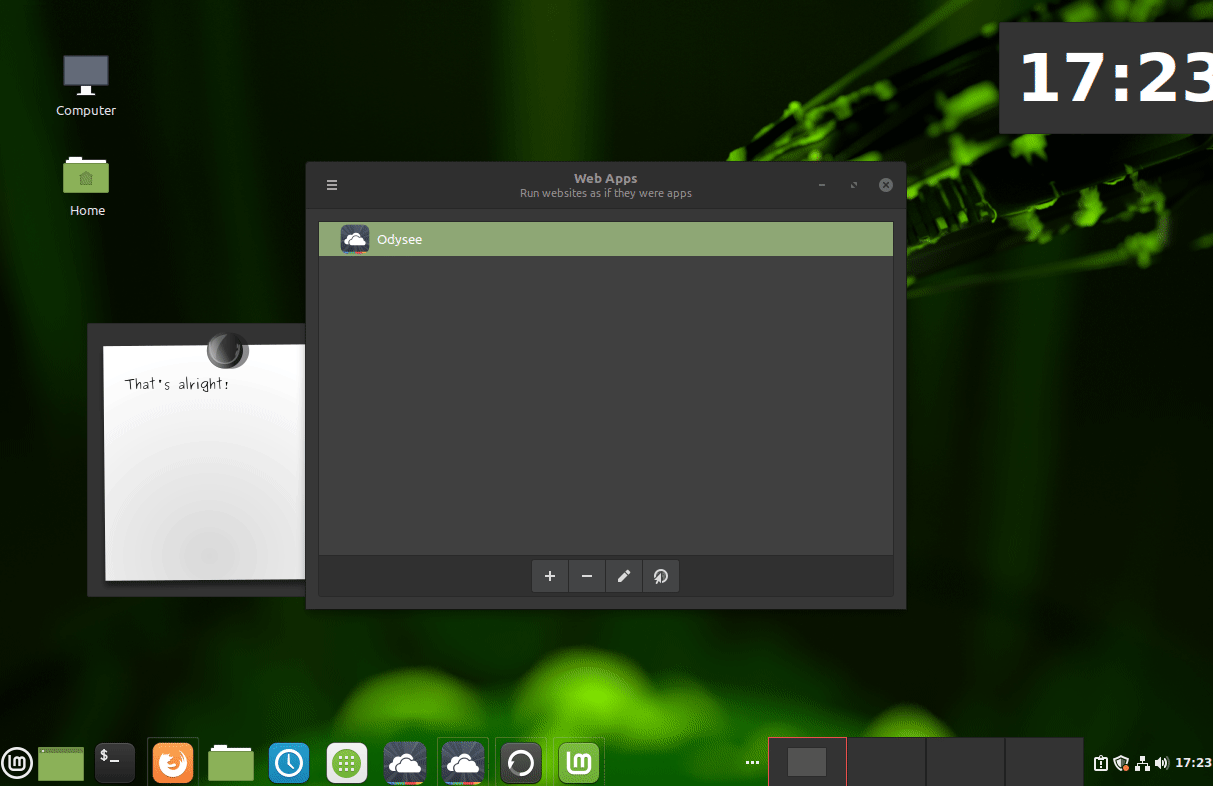 The latest version of Linux Mint brings you the ability to add Web Applications to your desktop environment. Simply add a URL, an Icon, and then launch it from anywhere.
Window Tiling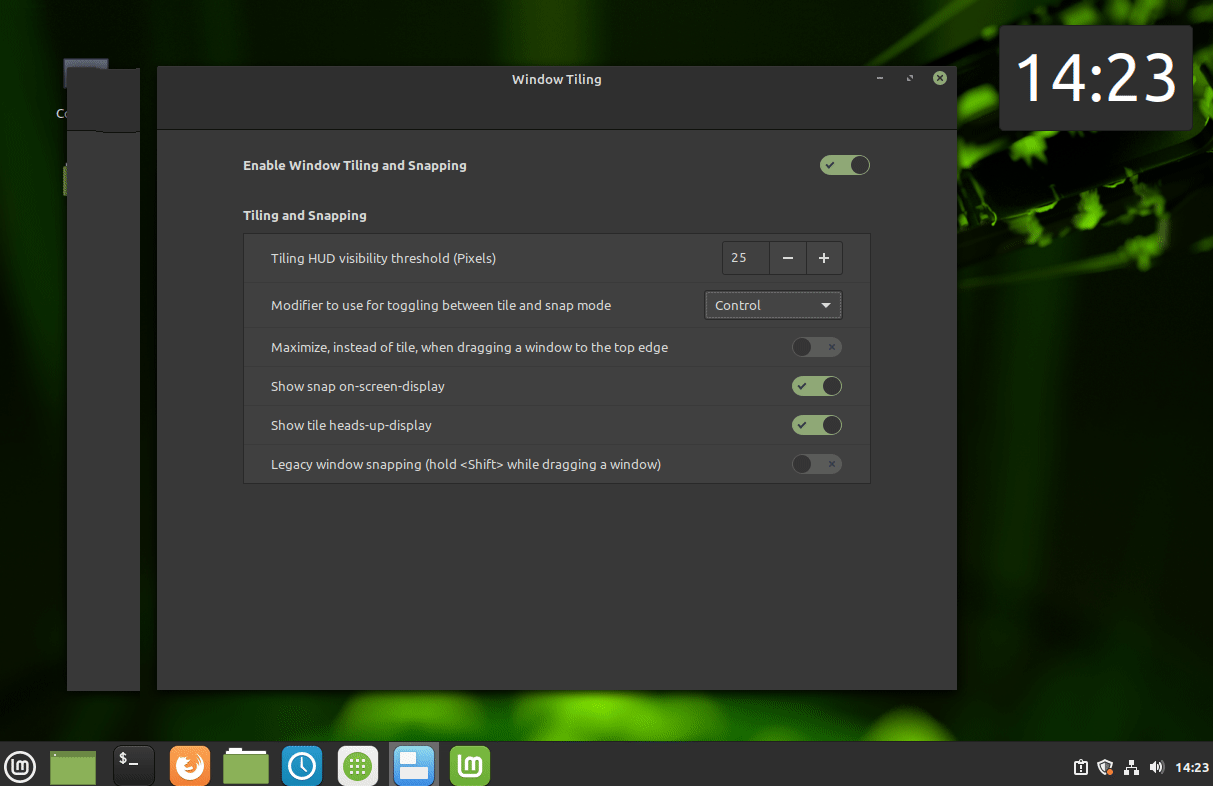 Linux Mint has built in tiling controls, allowing you to drag your windows to corners or use Window + Arrow Keys to snap them into the right position.
Backups
Linux Mint comes with an application called Timeshift, which allows you to take a snapshot of the state of your operating system. You can take snapshots at any point in time and restore when you need to. This can be incredibly useful if you do something (install programs / configure) that ends up breaking your machine.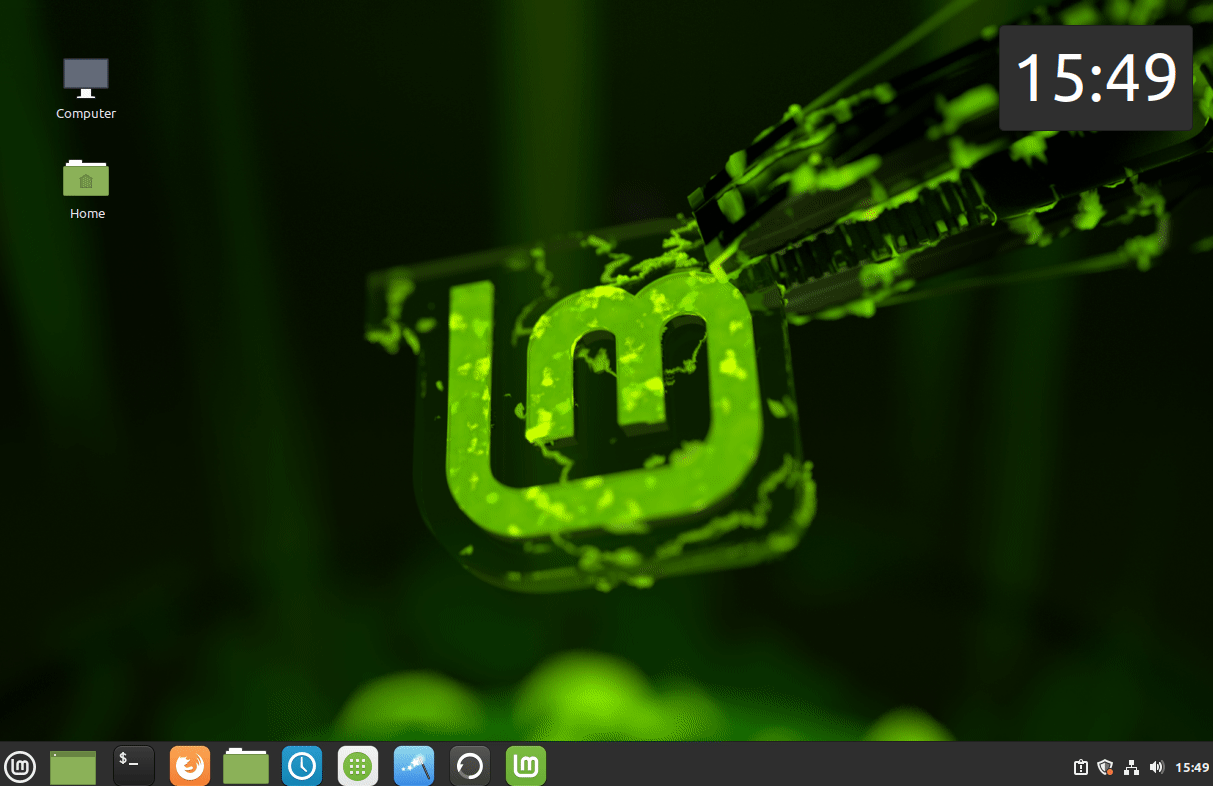 You can save your backups on a USB, and designate a special USB only for backups. You are going to want to format it before you use it.
Click into Timeshift, and select the RSYNC format, as it will be supported everywhere. If you have a BTRFS filesystem, you can choose that format for faster snapshots that don't take any additional space.
From then on, you can continue to take snapshots to Timeshift, and restore from the program if you need to.
Driver Manager
You can install any additional device drivers with one click in Linux Mint. Search for Driver Manager, and select the appropriate drivers, then apply changes.
Useful Settings
You can launch settings at any time by pressing the meta key and launching the System Settings app.
Preferences
Panel
Auto-hide panel (intelligently hide)
Panel height
Add new panel (have multiple panels on each screen edge)
Startup Applications
Choose which applications can start at startup, you may add your VPN services or favorite programs here.
Privacy
Internet Connectivity: Turn this off to stop network status requests (used to detect public wifi)
Window Layout
Buttons Layout: Choose button layouts for each window
Actions: Choose what different actions do when clicking title bars
Login Window
Customize what the login window looks like
Allow manual users login (type username) and hide the user list
Turn on automatic Login
Software Sources
You can adjust your official repositories to choose sources that are closer to you
Add developer PPAs to install packages directly from developers - be careful when doing this as you could mess up dependencies on your system.
Firewall
Setup inbound and outbound rules for your firewall.
Create different profiles based on your usage.
Follow the default setting (Status=ON, Incoming=Deny, Outgoing=Allow)
Keyboard
Customize Shortcuts
Setup shortcuts for tiling and workspace switching
Customizations
Linux Mint uses the Cinnamon Desktop Environment, which has its own ecosystem of Themes, Applets, Desklets, and Extensions. These are available on the Cinnamon Spices site & repository, and can be installed from within the operating system.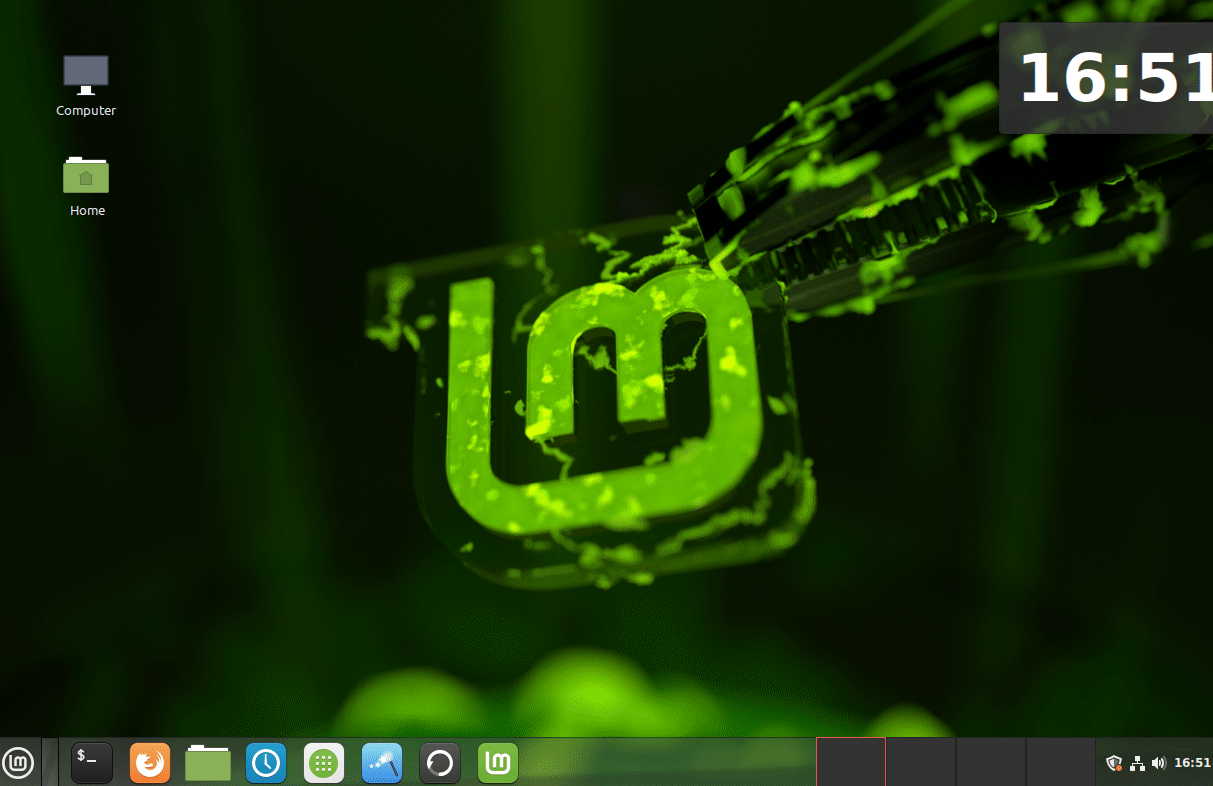 Applets
Applets are programs that you can add to the panels in Cinnamon. You can add things like Weather, a controller for Redshift, a system monitor and more!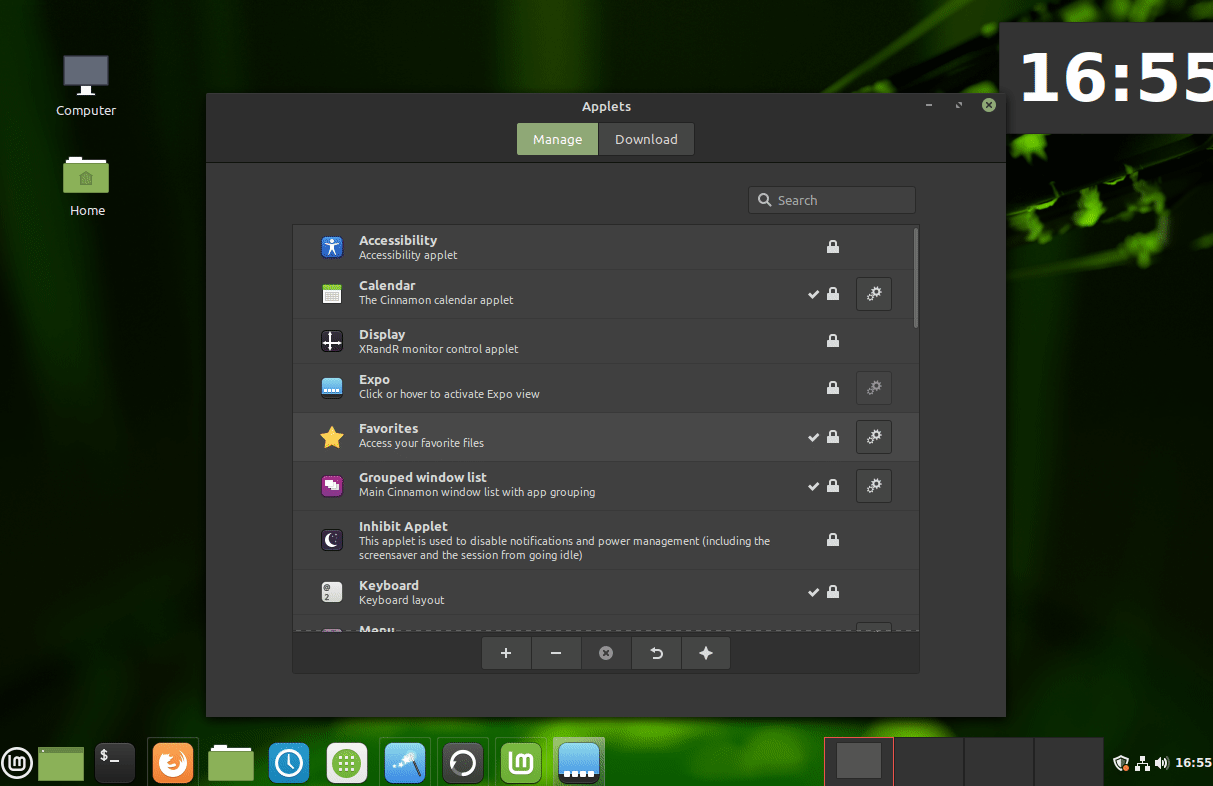 Desklets
Desklets are programs/widgets you can add to your desktop. Perfect for adding your calendar, and other useful apps.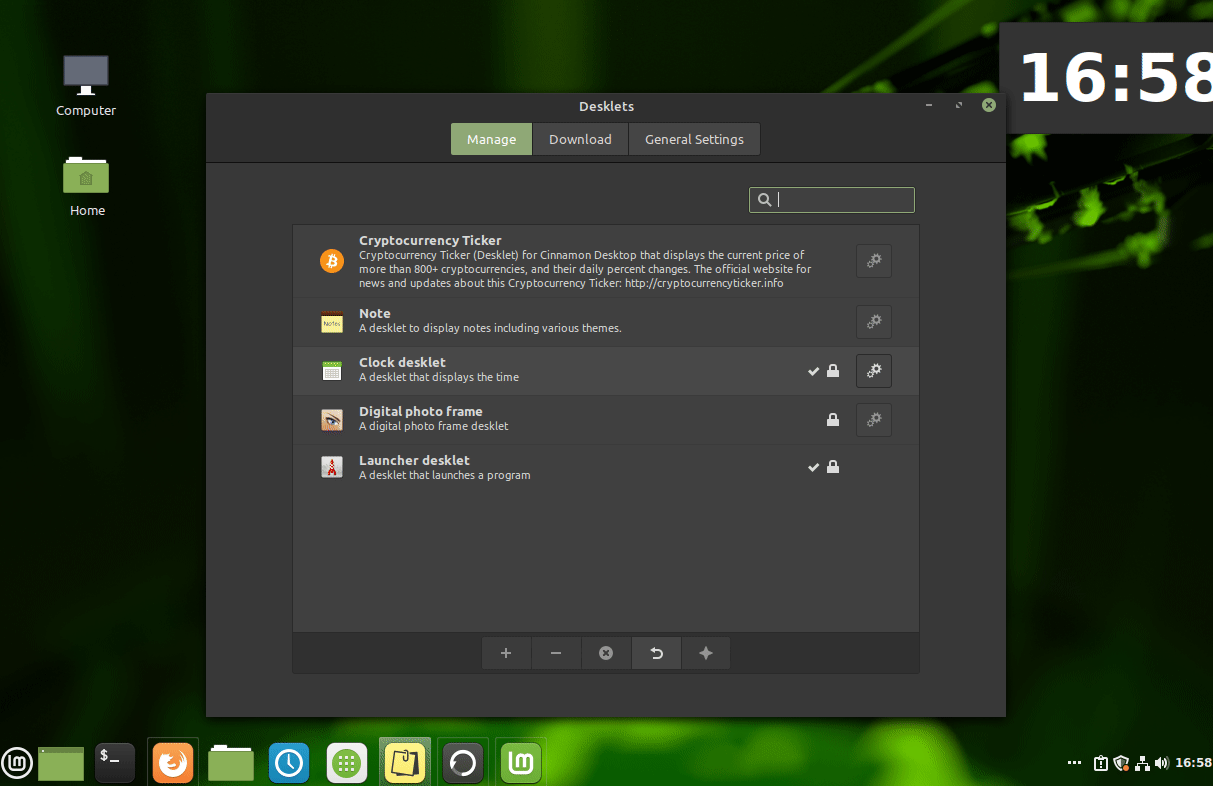 Extensions
Extensions modify the general look and feel of the desktop environment, with a focus on windows, workspaces, backgrounds, and desktops.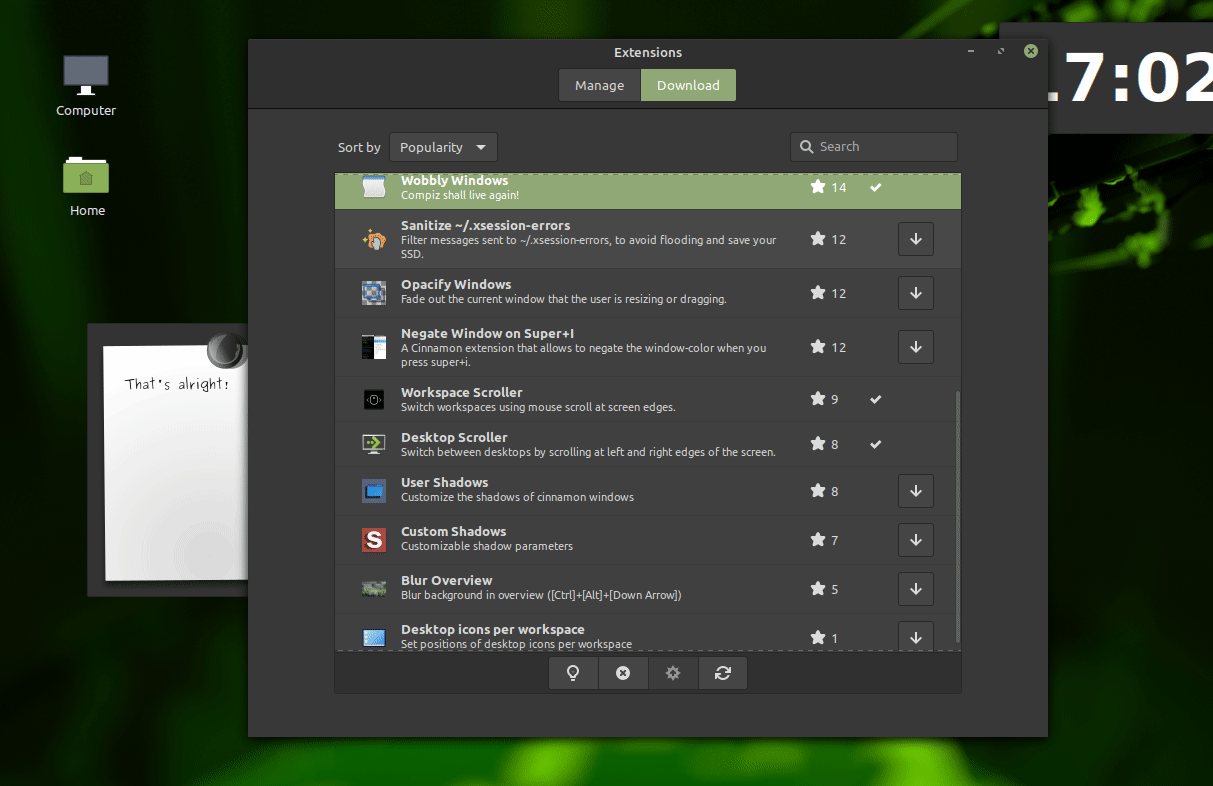 Conclusion
We had never used Linux Mint extensively before this article, but now we know why its so popular. Its very easy to use, very stable, and gives you the right balance between customization and cleanliness. The utilities and included applications are well thought out and value-adds to the experience.
Let us know what you think!

Teebot wants you to follow us on these alternative social platforms:
Official #TakeBackOurTech Community
Telegram Channel
Telegram Discussion
Odysee
Hive
Minds
Take Back Our Tech Newsletter
Join the newsletter to receive the latest updates in your inbox.
---